Petiquette in Germany
Published on: April 26, 2019 | Author: Starwood Pet Travel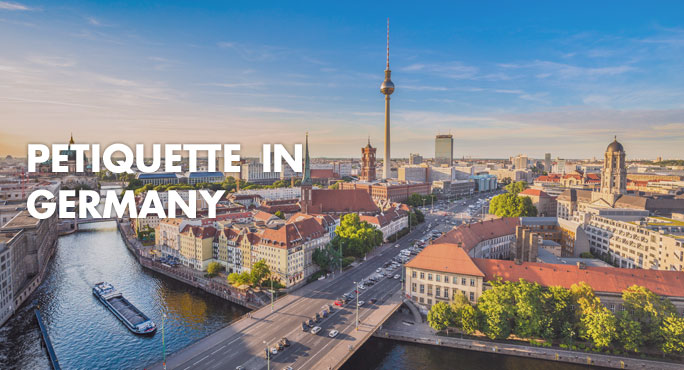 Germany isn't the largest country in the world, but it is quite diverse geographically. You and your dog will have no shortage of sights to see and smells to sniff. But it's good to remember that, while summers are mostly mild in Germany, it can get very snowy and cold in winter. So, whether you head out on the trail for a hike or down the street to the local biergarten for a brew, you will want to be properly prepared for the weather.
And no excuses about staying indoors when it's cold! It is important for your pet (and you) to stay fit and trim in winter as well as the rest of the year. Here are some of our favorite suggestions for winter exercise.
Your dog will be welcome almost everywhere!
In Germany, dogs are not restricted to outdoor seating or being tied to a post when you go inside. Except for supermarkets and children's playgrounds, dogs may accompany you to restaurants and pubs, malls and retail stores, and parks. About the parks, though: no one, human or pet, is supposed to walk on the grass. Sidewalks only, please.
Renowned dog trainer Cesar Milan relates a story about his own visit to Germany. It seems he went to a neighborhood pub to meet a friend and discovered his friend's dog seated next to the barstool. The bartender had thoughtfully brought the pooch a dish of water – after all, Cesar notes, if you're in a bar you should get a drink.
Dogs are also welcome on public transportation, though in some cases you may have to purchase a separate (discounted) ticket for your four-legged friend.
If you will be renting a home or apartment, it is quite likely that your dog, cat, or other pets will be welcome, but you have to notify the landlord up front about any pets to get formal approval.
Germans are particular about their petiquette
Germany is famous for having lots of rules and little sense of humor when it comes to following those rules. Where dogs are concerned:
Your pup must be licensed, which requires that you pay an annual Hundesteuer (dog tax). If you adopted your pup as a rescue, the tax is lower. Cats and other pets are tax-free.
You are required to purchase Hundehaftpflichtversicherung, which is dog liability insurance, in case your pooch causes any damage somewhere. Pet health insurance is popular, but optional.
There are official "quiet times" in most towns, typically Sundays and 1-3pm weekdays, which both people and pets are expected to observe.
Dogs must be leashed in public, though off-leash is allowed in parks. Some parks even have specially-designated doggie run-and-play areas. And, even though Germans are usually all in when it comes to adhering to the rules, you will absolutely see lots of dogs walking beside their owners, sans leash. Perhaps that's because the dogs are so well-behaved, problems rarely occur so no one complains.
Naturally, you are expected to scoop poop, and if you don't you could face a serious fine.
Some German states enact different pet-related regulations, so you will want to check with the local authorities wherever you will be living in Germany, to be sure you don't overlook an important petiquette detail. For example, your state may augment dog tax with a requirement that both you and your dog pass an exam to prove you understand what is expected of pet owners and pooches.
German love of dogs extends to their shelters
That dog tax you have to pay? It goes directly to support Germany's no-kill pet shelters. No-kill is the official national policy. And because Germans are generally adamant about kind treatment of animals, the country has a relatively low rate of strays. Nonetheless, there are shelters, and they offer pet lost and found services, veterinary services, and in some cases even pet cemeteries.
Starwood Animal Transport has rebranded to Starwood Pet Travel. We are still the same great company with the best team, just now with a slightly different name.
Subscribe to the Blog
Enjoy our content? Get them sent to your inbox!
Subscribe Now!
Related Posts
Keeping Your Dog Warm in Germany During the Winter
If you're moving to Germany, you can look forward to some pretty nice weather. It's rarely hot in summer, but it can get quite ...
Read More