Air New Zealand Pet Policy
Published on: March 30, 2022 | Author: Starwood Pet Travel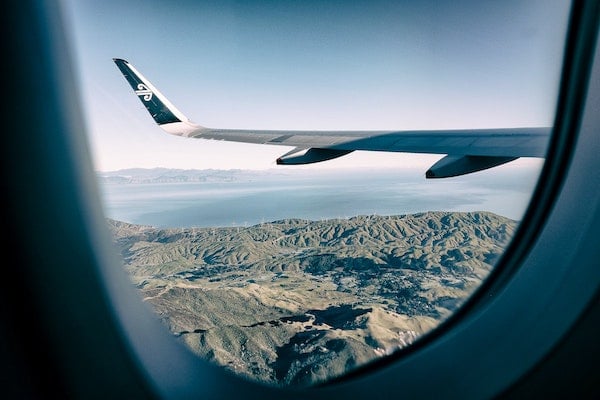 Air New Zealand adheres to the high standards set by the International Air Transport Association when it comes to care and comfort of animals entrusted to them, because "we recognize that we are dealing after all with family members."
Pets traveling on Air New Zealand may not ride in the passenger cabin. They may travel as checked baggage if their itinerary is entirely within New Zealand, otherwise pets fly as cargo. Either way, pets are treated to the same temperature and ventilation controls and pressurization as human passengers to ensure their comfort. You can find all the requirements, plus answers to many common questions about pet travel, on the airline's website.
In-Country Travel
This brochure explains everything you need to know about pet travel on Air New Zealand within New Zealand. Here are some of the key points:
Only cats, dogs, and small caged birds qualify
You may check only one cage/crate if you're on an Air New Zealand Link flight, because space is limited
Your pet counts as a "checked bag," which may incur additional baggage fees
There is also a pet carriage fee of NZD $75 for animals/cages up to 25 kg (about 55 lbs) or NZD $100 if the weight is 26 kg and over (57+ lbs)
If you will be flying domestically with your pet, it is essential to not only make reservations in advance but to ask about the aircraft model. This is because not all sizes of pet travel kennels can fit in all aircraft holds.
International Travel
If your pet is traveling from another country into New Zealand, or from New Zealand to another country, then pets are not permitted as checked baggage and are required to travel as cargo. Due to the complex nature of required documentation, the need to comply with Ministry for Primary Industries' (MPI) regulations, and the need for travel-specific veterinary exams, you must hire an approved pet transportation company (like Starwood).
This part is easy, since you can simply contact our pet travel experts, and you won't have to worry about the details.
You should be reassured to know that Air New Zealand is picky about which transport companies they work with as there is an official registration and approval process.
Depending on your destination, itinerary, and the day of the week, your pet may be able to travel on the same flight(s) as you - but this is not guaranteed or necessary. In most cases, pets need to arrive at the cargo terminal at least four hours before departure.
Breed Restrictions
Air New Zealand does not accept greyhounds unless you can prove your dog is only a pet and has been only a family pet (not used for racing or breeding purposes), for at least 12 months. Other breed restrictions relate to snub-nosed or brachycephalic dogs and cats – those with shortened or flat snouts. As per Air New Zealand's website, "temperature, humidity and stress (noise and movement) during carriage, combined with individual risk factors such as the animal's temperament, age, and general state of health result, in an increased risk for brachycephalic breeds." Air New Zealand will not accept the following breeds on flights longer than five hours.
Persian (cat)

Affenpinscher (all breeds)

Boston Terrier

Boxer (all breeds)

Brussels Griffon

Bulldog (all breeds)

Cane Corso

Chow Chow

Dogue de Bordeaux

English Toy Spaniel

Japanese Chin

Lhasa Apso

Mastiff (all breeds)

Pit Bull

Presa Canario

Pug (all breeds)

Pekingese
You will also need to keep in mind any breed restrictions from your destination country.
IATA-Approved Travel Crate
Whether your dog or cat is booked as checked baggage or cargo, they will have to travel in a crate that meets specific requirements for safety and sturdiness. The earlier you get an IATA-approved travel kennel, the more time your dog or cat will have to become familiar with it, helping reduce potential anxiety when it's time to fly. Pets are not permitted to travel with food or toys inside he kennel with them. The only items they can travel inside the carrier are a thin blanket, and absorbent material such as an absorbent mat.
Do Not Sedate Your Pet
Air New Zealand's website explicitly states that "The New Zealand Ministry for Primary Industries (MPI) does not permit the use of sedation for pets traveling by air. As all pets must pass MPI Certification prior to export by air, pets cannot be under the influence of sedation for any domestic or international flights." Not only is this a requirement by MPI, but Starwood will not transport any pets that have been sedated. This is a safety regulation, because sedation can make air travel both physically and emotionally more dangerous for pets.
Starwood Animal Transport has rebranded to Starwood Pet Travel. We are still the same great company with the best team, just now with a slightly different name.
Subscribe to the Blog
Enjoy our content? Get them sent to your inbox!
Subscribe Now!
Related Posts
Cathay Pacific Pet Policy
Here's what you need to know about pet travel on Cathay Pacific. You can find additional details on the airline's website, or ...
Read More