Moving a Pet to Switzerland
Rules and Regulations for International Pet Shipping
What Pet Travel Documents Are Needed to Travel to Switzerland?
Unlike many countries, Switzerland allows pets arriving from outside the country to travel in-cabin, as checked baggage, or as consigned cargo.
Each country around the world has their own regulations and requirements for importing pets when you move to or visit their country. These rules differ, depending on where you live now, sometimes for political reasons (such as European Union membership) but mostly due to international concerns about rabies.
Pet Travel Documents & Requirements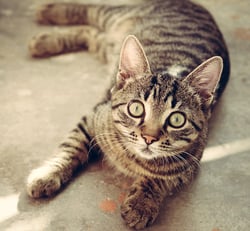 If you and your cat, dog, or ferret now live in an EU country, your pet will need an up-to-date EU Pet Passport but not any other documentation to enter Switzerland. That's unless you live in the UK. If there is no clear Brexit resolution by October 31, 2019, after that date the EU may consider the United Kingdom as an "unlisted" country. That's the same as if you're coming to a place where rabies is a serious problem, and that means your pet will have to meet additional health requirements. Meanwhile, this site can help you understand what's needed right now to take British pets abroad.
If you now live in a non-EU country, you will have to follow certain steps and obtain specific documents to bring your pet to Switzerland. You can read more details here, but the information below provides everything most pet parents need. It is most important that you follow the rules exactly. Pets who have incomplete or missing documentation can be sent back home, sent to quarantine, or in the worst case, euthanized.
If your pet will not be traveling with you, you will need to sign a consent form for the person who will accompany or be authorized to transport your pet.
Health Certificates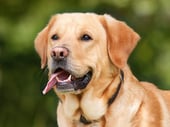 Dogs, cats, and ferrets must meet the following requirements if they will be entering Switzerland with you or within 5 days before or after you arrive. If the timing separation will be more than that, your pet will need a "commercial" health certificate. The easiest way to deal with that is to give us a call and let our Starwood Pet Travel experts handle the details for you. Most pet parents find that is the easiest solution under any circumstances.
Each pet will need a non-commercial EU health certificate. It must be filled out and signed by an accredited veterinarian. (Accredited by the USDA if you're coming from the US.) The form must then be endorsed (counter-signed asnd stamped or embossed) by the APHIS Veterinary Medical Officer for your state. Both signatures must be in original ink.
This document must be completed within 10 days of your pet's entry into Switzerland.
Import Permit
As long as you're importing 5 or fewer pets, and as long as their arrival is within the 10-day window noted above, you won't need an import permit. If you're a UK resident and the EU does switch to considering UK "unlisted," you will need an import permit after all.
Rabies Vaccinations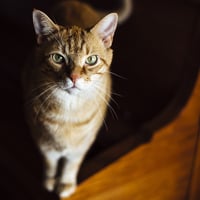 Cats and dogs must be immunized against rabies prior to travel; they must be at least 90 days old at time of immunization. A three-year rabies vaccine is acceptable. All vaccines must be inactivated or recombinant, approved for use in dogs/cats, and valid at time of transport.
Vaccines
Besides rabies vaccination, Switzerland does not require other immunizations, but it's a good idea to make sure your pet is vaccinated against common pests and diseases found in Switzerland. You can ask your new vet about this after you arrive. Learn more about the rabies vaccinations above.
Tapeworm Treatment
Switzerland does not require tapeworm treat for pets coming into the country.
Blood Tests
Switzerland does not require additional blood tests to import pets.
Photo of Pet
Of course everyone would love to see a picture of your pet! But you're not required to provide one as part of moving to Switzerland process.
What Are the Pet Restrictions for Switzerland?
Switzerland does not allow dogs whose ears or tails have been cropped. That said, you may be able to get an exception by contacting the Federal Food Safety and Veterinary Office.
Banned Breeds
Each of Switzerland's cantons sets its own list of dogs or cats not allowed to live in that province. You should find out what breeds are on the list where you will be living and also ask about ownership requirements for dogs.
For example, the following dogs are now allowed in Geneva – unless they are coming from outside the country, are neutered, and have never shown signs of aggression. If your dog fits these exceptions, you may bring him with you but he will have to undergo a 3-month training course upon arrival, and you may have only the one dog:
American Staffordshire Terrier
Boerboel
Bullmastiff
Cane Corso
Dogo Argentino
Dogue de Bordeaux
Fila Braziliero
Mastiff
Matin Espagnol
Matin de Naples
Pit Bull
Presa Canario
Rottweiler
Thai Ridgeback
Tosa Inu
Age Restrictions for Swizterland
Switzerland does not allow the importation of puppies, kittens, or baby ferrets that are less than 12 weeks old and have not been vaccinated for rabies. They are also banned if they are between 12-16 weeks and were vaccinated against rabies less than 21 days prior to arriving in Switzerland.
Do I Need a Microchip for My Pet to Travel to Switzerland?
Every dog, cat, and ferret entering Switzerland must have a microchip that meets ISO standard 11784 or 11785. (This is a 15-digit number.) If your pet does not yet have a microchip, do that first, because it is a prerequisite for obtaining health and import certificates. If your pet already has a microchip but it doesn't meet ISO standards, you can:
Bring your own chip reader for customers officials to use
Notify Swiss customs officials in advance (so they can have the proper scanner on hand)
Have your veterinarian implant a second, ISO-compliant microchip. This will not harm your pet. If you choose this option, both microchip ID numbers must appear on all your pet's paperwork.
What Are the Quarantine Requirements for a Pet Traveling to Switzerland?
Switzerland does not quarantine pets upon arrival, providing they meet all the stated health requirements.
Top Destinations in Switzerland
Our Switzerland pet shipping services include:
Door-to-door transport
Assistance with health certificates, import certificates, and other travel documents needed for animal transport to Switzerland (outlined above)
USDA endorsement and consular legalization (when needed) of all relevant documents where required
Airline-approved flight kennels provided with personalized labels, identification

and

emergency notification instructions
Customs clearance and delivery to your home
Local pet taxi service to and from the airport, your home, veterinarian, kennel, or groomer – available in major Switzerland cities as well as their surrounding areas
Travel consultation and flight reservations
We will inform you of your pet's full itinerary before the trip and we will update you as your pet travels to Switzerland.