Moving a Pet to Portugal
Rules and Regulations for International Pet Shipping
What Pet Travel Documents Are Needed to Travel to Portugal?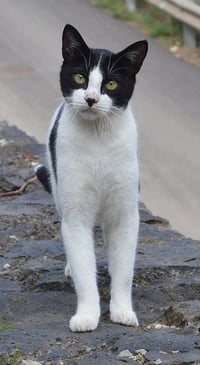 Portugal welcomes pet dogs, cats, and ferrets who wish to join their families relocating to the country. If you're moving from the US or another non-European Union country, your pet can arrive by air at any of Portugal's official international ports – Lisbon, or Faro in the south, or Porto in the north.
Pet Travel Documents & Requirements
Each country makes its rules that relate to importing pets, to visit or to stay. The requirements are similar in many ways, but the details depend on where you live now. For example, if you and your cat, dog, or ferret live in another European Union country and your pet already has a current EU Pet Passport, you won't have to obtain additional paperwork to bring your pet into Portugal.
However, if you live in the UK, things are less certain until a final Brexit deal is reached. The rules could change, depending on Britain's new status. For now, you can check this site to find the current rules for taking British pets abroad. This government page provides all the latest Brexit-specific news.
If you presently reside outside the European Union, there are several steps you will need to follow in order to move your pet to Portugal. Again, the details depend on exactly where you're coming from. If you live in the United States, this USDA web page explains how to move your pet to Portugal. That said, you can also keep reading to learn all the essential information.
Read carefully, because it is critical that you follow each of the requirements precisely. If your pet arrives with incomplete or incorrect documentation, he may be sent home, quarantined, or even euthanized. The last thing any country wants is a pet to bring disease or pests with them.
If your pet will not be traveling with you, you must also sign an authorization form for whoever will accompany or transport your pet.
Health Certificates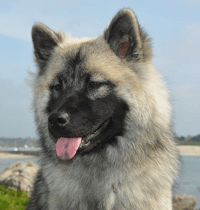 The requirements outlined below apply to you if your pet will enter Portugal within 5 days before or after your own arrival date, and if you have fewer than 5 pets total. This is the most common scenario. If you and your pet(s) will be traveling on the same flight, use this health certificate. If you will be traveling separately but within the 10-day window noted, use this health certificate instead.
If you are traveling with more than 5 pets or your pet(s) will arrive outside the 10-day window noted above, then Portugal requires you to use a "commercial" health certificate. It doesn't matter whether you're making the arrangements yourself or our Starwood Pet Travel team is handling the details for you.
Every pet that enters Portugal must have a separate health certificate. It must be completed and signed by an accredited veterinarian and then endorsed (counter-signed and stamped or embossed) by the APHIS Veterinary Medical Officer in your state. Both signatures must be in original ink. This document must be completed within 10 days of your pet's arrival in Portugal.
Import Permit
Portugal does not require pets to have an import permit. However, if you will be importing more than 5 pets, or if your pet will arrive in the country more than 5 days prior to or after your arrival, then an import permit is required.
Rabies Vaccinations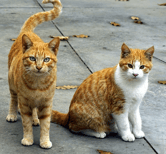 Portugal requires all pets to be vaccinated against rabies prior to arrival. One, two, or three-year vaccines are all allowed, although Portugal accepts the 3-year vaccine only as booster, not as the primary vaccination. To be considered valid, rabies vaccine must be administered at the same time or after your pet is microchipped. (See Microchip section below). The timing matters because the microchip number is each pet's unique identifier, and it has to be written on every document.
All EU countries also require microchips to be ISO-compliant. So if your pet has another type of microchip, he will need to get a second one (and both numbers will have to appear on his documentation). If your pet's microchip is the right type but was implanted before he got his rabies vaccination, he will need to get a booster so that the immunization can be officially tied to his ID number.
All pets must wait at least 21 days after receiving their primary rabies vaccination before entering Portugal. "Primary" is the first vaccination given at the same time or after microchip implantation or as a booster immunization (given after expiration of a previous vaccine).
Other Vaccinations
Except for rabies, Portugal's pet import rules do not require any additional vaccinations. However, you should consult your new veterinarian in Portugal about any recommended locally-specific vaccines or preventative treatments.
Tapeworm Treatment
Your dog won't need tapeworm treatment to move to Portugal.
Blood Tests
Portugal does not require additional blood tests required for dogs, cats, or ferrets.
Photo of Pet
You are not required to include a photo of your pet as part of their official paperwork.
What Are the Pet Restrictions for Portugal?
Banned Breeds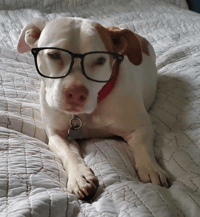 Every country has different rules regarding banned or conditionally-accepted breeds of dogs and cats. Portugal requires pet owners to sign a Statement of Responsibility if your dog is on the list below and you expect to be in the country longer than four months. If you are making a permanent move, you'll need a Notification document for your dog as well, and he or she will have to be neutered. If your dog is a purebred with pedigree documentation, you may be granted an exception:
Brazilian Fila
American Staffordshire Terrier
Staffordshire Bull Terrier
Dogo Argentino
Tosa Inu
Pit Bull Terrier
Age Restrictions for Portugal
Portugal does not allow importation of kittens, puppies, or baby ferrets that are less than 15 weeks old and whose rabies immunization is less than 21 days old at the time of entry.
Do I Need a Microchip for My Pet to Travel to Portugal?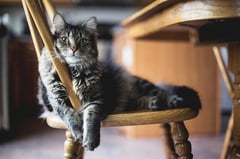 All dogs, cats, and ferrets must be implanted with a microchip that meets ISO standard 11784 or 11785. (The number will be 15 digits.) If your pet currently has no microchip, get that done first because, as noted above, that number just appears on all his documentation. If your pet a non-ISO compliant microchip, you can have your veterinarian implant another microchip that does meet ISO standards. This will not harm your pet. Otherwise, you will have to:
Carry a chip reader that customers officials can use to scan your pet, or
Notify Spanish customs ahead of time so they can have the right type of scanner available
What Are the Quarantine Requirements for a Pet Traveling to Portugal?
Portugal does not quarantine incoming pets that are accompanied by all the proper import/health documentation.
Are There Any Area Specific Pet Requirements in Portugal?
Because your pet must be personally checked in upon arrival, you are required to give 48-hour advance notice of the arrival time.
If you are coming from peninsular Malaysia, your pet must not have had contact with pigs or have lived somewhere with confirmed cases of Nipah disease within the last 60 days. Pets must test negative for Nipah within 10 days of export, using an IgG capture ELISA test performed in an approved lab.
If your pet is a cat and you're coming from Australia, she may not have lived anywhere where there have been confirmed cases of Hendra disease within the past 60 days.
Our Top Blogs About Portugal
Our Portugal pet shipping services include:
Door-to-door transport
Assistance with health certificates, import certificates, and other travel documents needed for animal transport to Portugal (outlined above)
USDA endorsement and consular legalization (when needed) of all relevant documents where required
Airline-approved flight kennels provided with personalized labels, identification

and

emergency notification instructions
Customs clearance and delivery to your home
Local pet taxi service to and from the airport, your home, veterinarian, kennel, or groomer – available in major Portugal cities as well as their surrounding areas
Travel consultation and flight reservations
We will inform you of your pet's full itinerary before the trip and we will update you as your pet travels to Portugal.